Solutions
Whatever type of asset, fleet, maintenance or driver management you're involved in, FleetWave can help.
Asset management
Effortlessly monitor and manage the entire life cycle of your assets, increasing efficiency and productivity along the way.
Read more
Fuel management
Optimise fuel expenditure, eliminate fraud and reduce your carbon footprint.
Read more
Workshop management
Empower your workforce by granting greater control over their workload and reducing administrative burdens.
Read more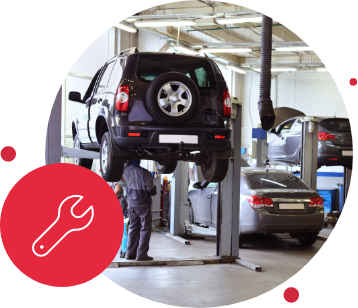 Inventory management
Streamline your Service, Maintenance and Repair (SMR) process using inventory management best practice.
Read more
Driver management
Ensure your drivers are always on track with organised driver records and information on fuel cards, repairs, and vehicle usage expenses.
Read more
Accident management
Keep your fleet safe and secure with clear visibility of reported accidents.
Read more
Fleet management reports
Get instant, in-depth fleet performance data with detailed reports.
Read more
Fines management
Easily manage appeals, avoid escalation charges and identify fine hotspots.
Read more
Ready to improve your fleet?
If you're ready to learn more about smarter fleet management, let us know and one of our Sales Development Representatives will be in touch!
Click here to get started
NEWS
You may also be interested in