Fleet Management Software
Know Your Fleet
Save time. Save money. Stay compliant.
Take the stress out of fleet management with FleetWave. Gain real-time insights into your fleet, automate processes and configure the software to suit your business. It's everything you need to know about your fleet at your fingertips.
Try For Free
Trusted by fleets across all industries:
How can fleet management software help your business?
Use FleetWave to:
See all of your fleet data in one place. Use bespoke dashboards and reports to access key information quickly, even from 3rd party apps – and easily share across the business.
Gain visibility of fuel costs, including external fuel cards and individual transactions. Prevent downtime by tracking maintenance and repair services and set reminders for purchase orders and invoices.
Set reminders for driver training requirements, plan service schedules and maintenance and get real time alerts on accidents.
Learn more about FleetWave
Operating a diverse public sector fleet in the current economic climate continues to be challenging. FleetWave has been an enabler and a catalyst for change and we look forward to seeing what further changes we can develop together.
Sean Adams,
Corporate Fleet Manager, Dorset County Council
FleetWave Clients
Trusted by fleets large and small
D'Angelo Brothers
State of Connecticut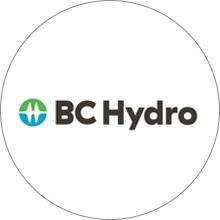 BC Hydro
Modus
Eversource
Easton Coach
Van Pool
State of Missouri
State of Missouri
NES Power
Award-Winning Fleet Management Software
FleetWave is consistently ranked as one of the best fleet management systems in the world – and we have the awards to prove it!

Behind Chevin's products lie some of the industry's brightest minds, passionate about delivering the very best fleet information systems and customer service.
Ashley Sowerby
Founder & Executive Chairman
Frequently Asked Questions
It is a cloud-based fleet management solution that lets you automate the entire operational lifecycle.

FleetWave software solutions can streamline acquisition, data analytics, accident reports, regulatory compliance and other essential factors on a platform that is accessible on any computer or mobile device. It's designed for use by businesses of all sizes.

The FleetWave system includes a series of tools that update your records, manage your costs, track your inventory, schedule maintenance and notify you about inspections. It also has a driver portal where drivers can input data related to fuel, mileage and accident claims.

With this system, you can significantly reduce operational costs and make data-driven business decisions.

How does my organisation benefit from FleetWave?

This fleet management software is trusted by many fleet managers and drivers for various reasons:

Streamlined records and management of fleet vehicles and equipment
Timely maintenance lead times and inventory procurement lead times
Enhanced driver and operator visibility through FleetWave mobile app
Uncomplicated accident reporting and data collection for safety improvements
Management of multiple facilities and work sites from a centralised software system

The FleetWave management system can be configured for use internationally. It supports country-specific compliance legislation requirements. It adjusts reports, repairs, maintenance, inspections and certifications based on your organisation's location.

The automated system is a trusted fleet and equipment management solution by fleet managers, maintenance managers and procurement and finance officers.

What are the features of FleetWave?

FleetWave fleet management software is designed to reduce downtime and enhance your team's productivity. Its key features include GPS tracking, VIN decoding, document management, fleet and equipment management, billing and costing, accident reporting, and vehicle maintenance and repair.

Your team can access the software on any computer or mobile device for easy access to these features.

Is FleetWave available globally?

Yes, FleetWave has global reach to 180 countries and we have offices in the United Kingdom, United States, Australia, France and Belgium.

Which edition is best for my business?

We have carefully developed FleetWave into three editions – Lite, Core and Advanced to suit the needs of any business regardless of its size or complexity. If you're not sure which plan is best for you, contact our fleet consultants who will be happy to help.
Why Chevin?
We're global leaders in our field with over 30 years' experience. With Chevin on board, you can rest assured that your operation is performing at its best.
Multi-award winning innovative software
Excellent customer service
ISO accredited (ISO 9001 & ISO 27001)
Global customer community
Quality and security
Consultation on or offsite
Dedicated support
Almost limitless integration
Environmentally conscious
30 years of fleet management expertise
Explore our fleet resources
Get the latest industry news, insights and more
Ready to improve your fleet?
If you're ready to learn more about smarter fleet management, let us know and one of our Sales Development Representatives will be in touch!
See pricing