FleetWave Driver
Build electronic forms and collect data on the go
Send tasks to workers in the field, and make it easy for them to set up bespoke forms, capture data, and access virtual paperwork via the mobile app.
Go paperless
Don't waste time on inefficient and inaccurate paper processes.
Improve your mobile workforce management and collect data on the go with our user-friendly app, fully integrated with FleetWave.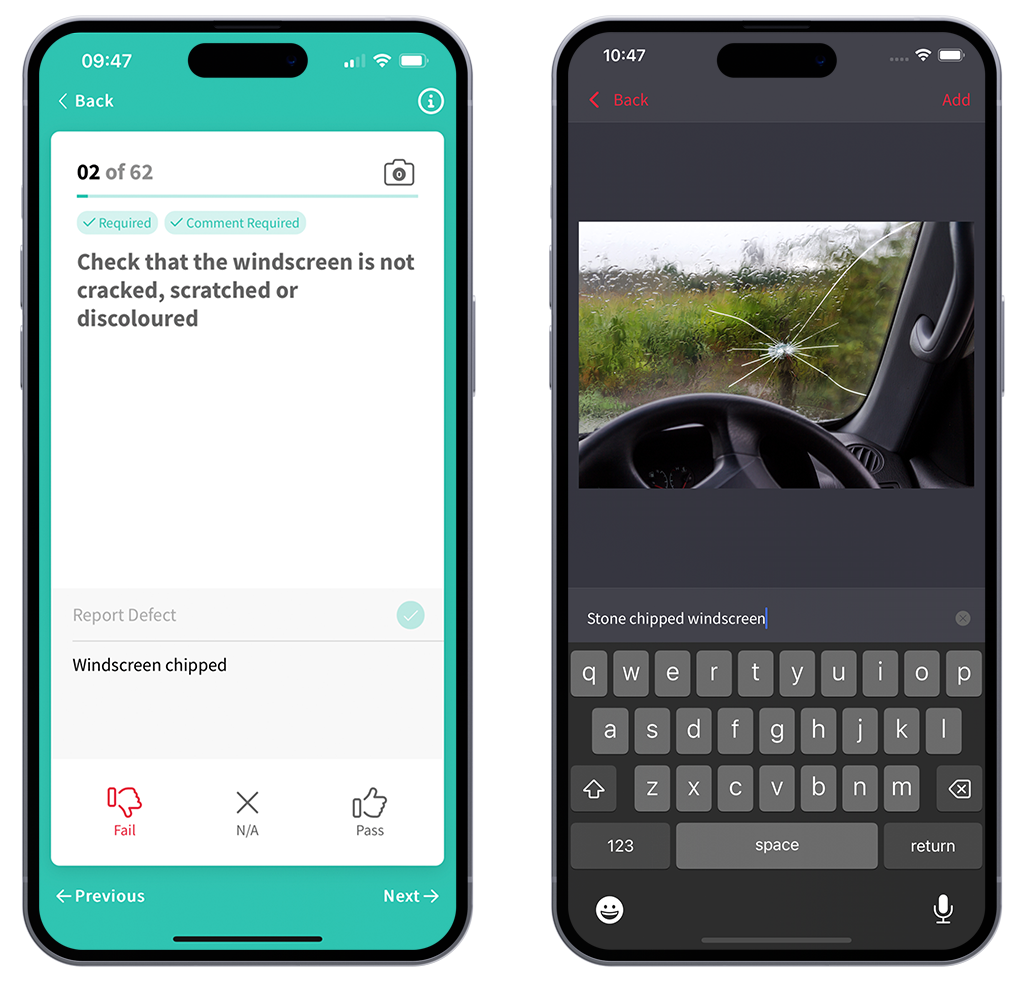 Improve visibility
Access important information from the field.
Simplify scheduling
Dispatch staff to the right place at the right time.
Create compliant auditing
Keep up-to-date and improve efficiency with a transparent audit trail.
Speed up invoicing
Cut out the delays that come with printing and postage.
Download the Driver App
Our Driver app gives you the freedom to work wherever you are. From capturing data to accessing vital information, the Driver app makes it easy to manage your fleet on the go. It's simple to keep updated with one-touch downloads available directly from Google Play and the App Store. Download the FleetWave Driver app on iOS or Android devices now.
Want to learn more?
For more information, take a look at our FleetWave Driver FAQ's.
Download the FAQ's
SOLUTIONS
Build custom forms for any task
Create electronic forms for almost any job function.
Vehicle inspections
Technicians and mobile fitters

Safety and risk assessments
Accident forms
Business expenses
Driver trips
Easily capture data
Capture and transfer almost any type of data using tablets and smartphones.
Our intuitive app allows you to collect detailed information, signatures and even pictures.
Speed up processes and eliminate manual data entry with barcodes and QR codes.
Ready to improve your mobile data capture?
Let us know and one of our Sales Development Representatives will be in touch!
See pricing
Resources
You may also be interested in…