INDUSTRIES
Charities & NGOs
Take control of business spending
When it comes to running a charity or NGO, you know that every penny counts.
Efficiently managing your workforce, maintaining assets and having total control of your inventory is essential.
Request a demo
Total spending visibility
You don't need us to tell you that as a charity or NGO, spending responsibly is vital.
Using FleetWave's simple-to-use dashboard, it's easy to see where funds have been invested and how much money has been designated.
You can track all relevant order information – including approval rules and workflows – with our purchase order module, too!
Automate data sharing
Seamlessly integrate with a range of third-party software applications, including GPS and telematics providers, fuel cards and fuelling systems.
Measure costs
Gain vital insight into the ownership and operating costs of your fleet, including the utilization of your assets.
Streamline orders
Easily raise purchase orders and manage approvals with FleetWave. Match your purchase orders with supplier invoices in one central location.
The FleetWave brochure
For more information and a full list of features, take a look at our brochure.
Download your brochure
One location for procurement decisions
Easily manage the entire lifecycle of all your assets, from procurement to replacement.
Our software allows you to set permissions and restrictions for users, empowering local and global teams with the ability to see all operational data.
FleetWave's system gives you the tools you need to ensure the right type and number of vehicles are assigned to the right areas anywhere in the world.
Who uses our software?
Chevin is proud to work with some of the world's largest and most influential charities and NGOs including: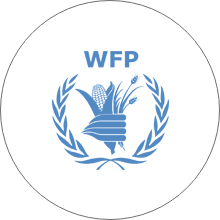 Life Without Barriers Streamlines Fleet Management
We implemented FleetWave, to support Life Without Barriers by aggregating data from a wealth of sources such as accident information, insurance, fuel, HR data, suppliers, vehicle manufacturers, repairers and GPS providers.
As a result, our system gives them complete visibility over its fleet of more than 1,130 vehicles, helping it manage associated business workflows and data more efficiently.
View Case Study
Ready to improve your fleet management?
If you're ready to learn more about smarter fleet management, let us know and one of our Sales Development Representatives will be in touch!
See pricing
RESOURCES
You may also be interested in…