News
We're Carbon Neutral!
Climate change is harming our planet, but if we all make a small change, we can make a big impact. And we are pleased to announce that we are now officially Carbon Neutral!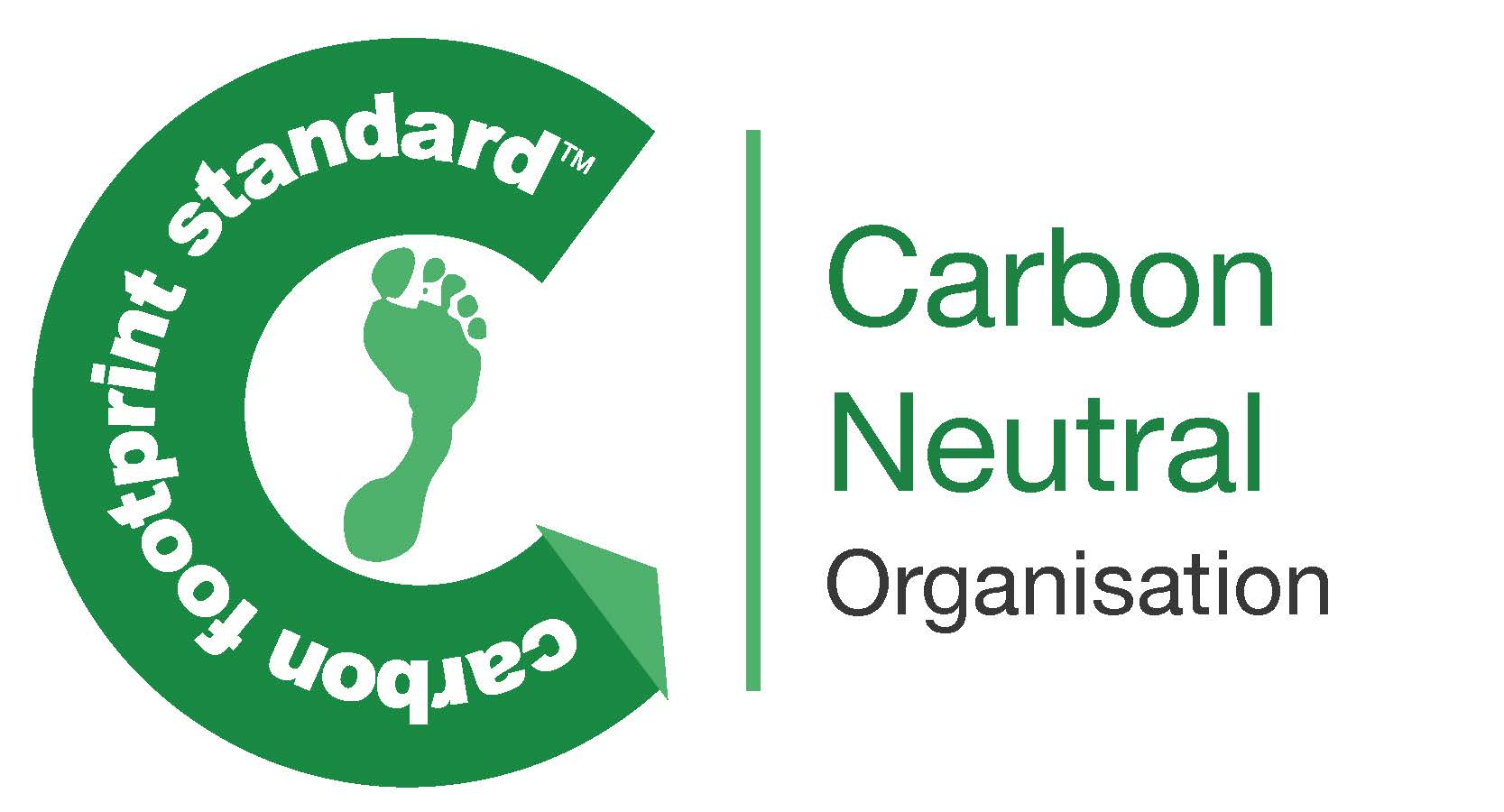 How we became Carbon Neutral
Last year we began the data collection process with Carbon Footprint to calculate our carbon emissions. In October 2021 we received our final report, outlining our annual carbon emissions with a detailed breakdown highlighting the most significant emission sources, as well as recommendations on how we could reduce our greenhouse gas emissions.
With this information we joined forces with MoreTrees, the eco-tech platform that enables you to plant trees, take climate action and support sustainable development. We calculated the amount of carbon we were required to sequester to offset our annual emissions. And then purchased carbon credits which retired 58 tonnes of carbon with the UNFCCC, helping us become a more sustainable business.
The Environmental Impact
Carbon dioxide is one of the biggest drivers of climate change, which makes forests one of our greatest solutions. Trees capture and absorb carbon dioxide from the air while releasing oxygen in its place. And, their size, root systems and long life span mean they can do this at scale.
MoreTrees partner with tree planting partners across the world who work with local communities to restore healthy forests and reduce extreme poverty. By working together we are helping to sequester harmful emissions while providing co-benefits such as water filtration, shelter, food sources, poverty alleviation and biodiversity.
UN Sustainable Development Goals
The 2030 agenda for sustainable development was adopted by all United Nations Member States in 2015, and the UN Sustainability Goals are at it's heart. They form part of a 15-year plan to end poverty, protect the planet and improve the lives and prospects of everyone, everywhere. By becoming Carbon Neutral and planting trees we are to contributing to this plan, and supporting 10 of the 17 goals including:
Goal 1: No poverty
Goal 2: Zero hunger
Goal 3: Good health and wellbeing
Goal 5: Gender equality
Goal 8: Decent work and economic growth
Goal 10: Reduced inequalities
Goal 13: Climate action
Goal 14: Life below water
Goal 15: Life on land
Partnerships for the goals
Our Next Steps
We have already taken further steps to reduce our environmental impact such as going digital with our brochures and we also have plans to introduce further environmental initiatives this year, so watch this space!
Find our more about our journey to sustainability in our blog
You may also be interested in