News
Customer Conference Industry Speakers 2022
This year our Annual Conference will feature industry speakers from Deloitte, Ford and Donlen! Their sessions will tackle topical issues for fleet professionals including driverless technology, the internet of things (IOT) and fleet sustainability.
Fiona Gronowicz – Ford Motor Company
ABC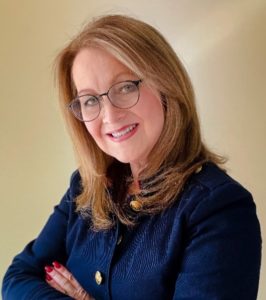 ABC
Fiona Gronowicz is the Terminal Operations Manager for Ford Motor Company's Autonomous Vehicle subsidiary, Ford Next.  She leads a team of parts and service professionals responsible for developing and bringing to market Ford's driverless Fleet operations.  Before joining the AV team, Fiona was responsible for advertising and communications for Ford's Quick Lane Tire and Auto Centers.
In her tenure with Ford Motor Company, Fiona has held various positions that have spanned marketing, fleet, sales, and service including leading its SUV advertising; overseeing Ford's audits of dealer service operations; brand management for Ford E-Series; and sales manager for Ford's select dealer body.
Prior to joining Ford Motor Company, Fiona earned a Bachelor of Business Administration degree in Marketing from the University of Texas at Austin.
Tadeh "Toddy" Issakhanian – Deloitte
ABC
ABC
Tadeh "Toddy" Issakhanian is the Manager of Deloitte Consulting Supply Chain Practice
Tadeh leads Deloitte's Fleet Center of Excellence and Global E-Mobility Community of Practice bringing a decade of experience supporting large government and commercial fleets across numerous sectors. Tadeh is a subject matter expert in transportation electrification, telematics, fleet rightsizing, alternative fuel infrastructure and emerging transportation technologies. He has experience leading large enterprise-wide fleet electrification efforts, telematics/GPS technology deployments and development of numerous fleet platform solutions. Tadeh leads many of Deloitte's fleet and vendor relationships bringing together diverse stakeholders to meet unique and forward looking client challenges.
Maria Neve – Wheels-Donlen
ABC
ABC
Maria Neve is the Vice President, Electrification and Sustainability at Donlen where she is responsible for the strategic and operational direction of the shift towards EVs and sustainability for the benefit of Donlen's customers. She has over 22 years of experience with fleet management companies and OEMs in various sales and operations roles in the government fleet management industry. Most recently, she was a Manager with Mercury Associates, Inc., North America's largest dedicated fleet management consulting firm. Previously, Maria was the Government Sales Manager with Merchants Fleet, and prior roles include Director of Government Services at Admiral Leasing and Manager at Donlen Government Services. Her career began in the alternative fuels and transportation safety sectors as a marketing and policy consultant for automobile manufacturers and the U.S. Department of Energy.
Maria is widely quoted in industry publications and has been a contributing author to Fleet Management Weekly and American City & County magazine, as well as a speaker at leading industry conferences and events. Maria is also the current Secretary/Treasurer of NAFA Fleet Management Association and member of the Board of Directors, and helps to lead the organization's government affairs efforts on Capitol Hill.  She earned her bachelor's degree in International Relations from The George Washington University in Washington, DC.
You may also be interested in