INDUSTRIES
Private and commercial enterprise
Save time and money with enhanced asset visibility
Streamline operations and maximise profit
We understand that efficiency is high on your list of priorities.
You need clear and comprehensive processes in place to help manage time, money, and assets.
Request a demo
Reduce operating costs
Gain essential insight into the ownership and operating costs of your fleet with FleetWave's reporting capabilities. Our software helps you to reduce cost in a number of business-critical areas, including:
Fuel: understand your fuel expenses and consumption in your preferred unit of measurement
Maintenance: stay on top of important maintenance tasks and prevent downtime with traffic light alerts and automated reminders
Fines: understand costs, causes, and identify outstanding tasks by tracking your penalties and fines
Improve productivity
Easily track activity and efficiency using timesheets and KPIs. Your workforce can securely access assigned job cards and record their progress both in the office and out in the field.
Automate data sharing
Streamline processes by integrating with third-party data providers, applications, web services, tracking software and internal systems.
Analyse operational performance
Reach peak performance with easy-to-use dashboards that can be personalised to match your business targets and KPIs.
The FleetWave brochure
For more information and a full list of features, take a look at our brochure.
Read more
Optimise your asset utilisation
Minimise inefficiencies and unnecessary spending with FleetWave.
Our software gives you complete visibility over the cost and performance of your vehicles and equipment, so you can easily monitor how they're being used.
Create reports and KPIs to improve asset utilisation and increase their lifespan to get the most out of your operation.
Who uses our software?
Many of the world's largest private and commercial enterprises trust our solutions to help them manage their growing fleet operation. Here's a small selection of our clients: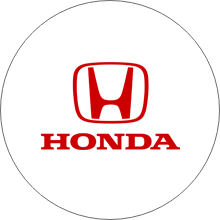 Chevin offered a highly structured, configurable system, with a range of modules that would provide in-depth oversight and specific management capabilities for the company's rapidly growing fleet.
Roger Hilberts,
Business Process Engineer, Ewals Cargo Care
Ready to improve your fleet management?
If you're ready to learn more about smarter fleet management, let us know and one of our Sales Development Representatives will be in touch!
See pricing
RESOURCES
You may also be interested in…