INDUSTRIES
Utilities
Secure real-time visibility of every aspect of your fleet operation, with a comprehensive overview of all your assets, policies, and processes
Get real-time visibility over every element of your operation
When you're managing a complex portfolio of equipment, you need a solution that keeps things simple.
Streamline labour-intensive processes and manage operating expenses easily with FleetWave.
Request a demo
Maintain compliance
Staying compliant doesn't need to be complicated. Keep on top of regulatory and legal requirements with ease using our software. FleetWave allows you to:
Prove that your tools, assets, and all components are routinely maintained and fully compliant
Ensure your workers have the necessary certifications and licences to operate specific tools, equipment, and vehicles
Store training information and important documentation such as tax returns, insurance records, MOT certificates and more
Check that your team is using the correct kit to operate specific machinery
Minimise downtime
Maximise the uptime of your electric, gas or water utility fleet and assets. Never miss a maintenance task and avoid penalties with automated email and text reminders.
Integrate easily
Seamlessly integrate your FleetWave system with third-party applications, including GPS and telematics systems, fuel cards and more.
Increase asset visibility
Benefit from an improved view of all asset information. Manage the performance and cost of assets and equipment in one easy to manage system.
The FleetWave brochure
For more information and a full list of features, take a look at our brochure.
Read more
Streamline operations
All the forms and tools you need, right at your fingertips. Our dedicated workshop and technician app, FleetWave Technician, houses everything that your workforce need to go paperless. With our intuitive software, you can:
Create and plan vehicle maintenance schedules
Highlight workshop overloading
Maintain technician availability
Create job cards
Facilitate parts requests and issues
Detail full vehicle service and repair history
Who uses our software?
Chevin is proud to work with a variety of utility companies, including: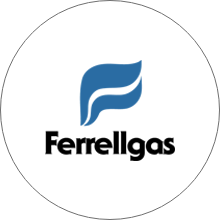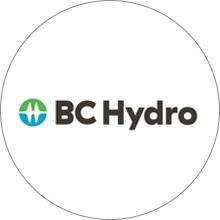 FleetWave has allowed us to create cultural changes across our organisation by providing complete visibility of our businesses and by driving policies and processes. FleetWave has been truly adaptable to our exact business requirements.
Tim Fitzgerald,
Fleet Director, DC Water
Pike Electric improved fleet and asset management practices
In late 2014, one of the largest providers of energy solutions in the United States, Pike Electric, implemented FleetWave.
It now serves as the central repository of all fleet related information for the company, and is being used remotely on laptops, tablets and phones to manage over 10,000 pieces of equipment and 8 workshops.
View Case Study
Ready to improve your fleet management?
If you're ready to learn more about smarter fleet management, let us know and one of our Sales Development Representatives will be in touch!
See pricing
RESOURCES
You may also be interested in…