INDUSTRIES
Fleet management services
Streamline your fleet management processes and generate billing routines for different client needs
Centralise your management
If you're responsible for a wide range of clients and vehicles, you'll know that efficient management is key.
With FleetWave, you can easily manage all your clients' unique fleet needs from one central system.
Request a demo
Manage everything from one location
Centralise your systems for more efficient management with FleetWave. Whether you're a small-scale operation or managing a large portfolio of clients, our innovative software enables you to:
Manage the entire lifecycle of your fleet, from acquisition to disposal
Oversee accidents and highlight training needs
Create a full maintenance program
Manage fines and penalty administration
Ensure vehicle compliance
Track fuel spend, including MPG and transaction history
Manage fines
Make admin quick and easy with our detailed reports dashboard. Manage outstanding fines, track penalties and understand the cost and cause of each.
Reduce downtime
Keep your fleet on the road. Never miss a maintenance task and avoid penalties with traffic light alerts and automated reminders.
Integrated data, informed decisions
Increase your data analysis capabilities with our range of third-party software integrations, including telematics, fuelling systems and more.
The FleetWave brochure
For more information and a full list of features, take a look at our brochure.
Read more
Driver compliance
Keeping on top of regulatory vehicle and driver compliance made easy. Our comprehensive set of fleet management tools allow you to:
Ensure your drivers have the correct licence for the vehicles they operate
Automate reminders to alert you of expiring driver licences and renewal dates
Securely store driver certifications, insurance details, MOTs and more
Set automated alerts for services, preventive maintenance tasks and inspections
Who uses our software?
Some of the largest fleet management service providers use Chevin, including: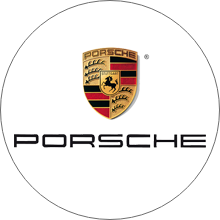 FleetWave provided us with a fully transparent desktop system, giving our internal customers access to their vehicle records, planned inspections/maintenance, historic and current repairs, and costs.
Sean Adams,
Corporate Fleet Manager, Dorset County Council
Ready to improve your fleet management?
If you're ready to learn more about smarter fleet management, let us know and one of our Sales Development Representatives will be in touch!
See pricing
RESOURCES
You may also be interested in…