Solutions
DVSA Earned Recognition
Keep your fleet moving as part of the DVSA's Earned Recognition scheme, with FleetWave
Approved system
Steer clear of unnecessary downtime and stay DVSA compliant with FleetWave's automated reporting capabilities.
Keep your business moving with FleetWave, a 'validated IT supplier' for the scheme since its pilot in 2017.
Request a demo
Store records digitally
Safely store your asset records in a single location that's instantly accessible from the cloud.
Eliminate paperwork
Go digital and remove the burden of paper filing and time-consuming administration.

Work together
Unite your workforce in one central system and define user permissions to match work requirements.
Automate processes
Automatically send KPIs directly to the DVSA, pre-configured in the approved format for Earned Recognition.
Prevent problems
Auto-highlight exceptions or issues that may cause compliance failures, relevant to the operator licence.
Pinpoint performance
View the real-time status of your DVSA KPIs, including a colour coded status of MOT pass rates, open defects and more.
Go digital
Complete defect and inspection forms on the go with our integrated mobile app
Set alerts and reminders
Automate reminders to ensure important events such as MOTs and service reminders are never missed
The FleetWave brochure
For more information and a full list of features, take a look at our brochure.
Download your brochure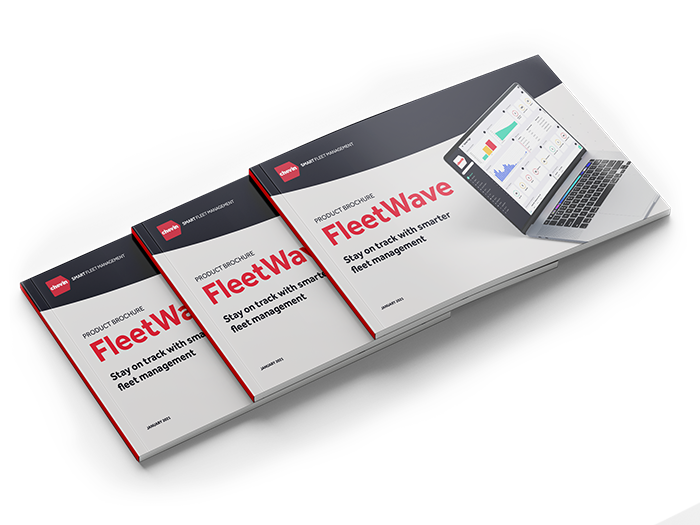 RESOURCES
You may also be interested in…
Ready to improve your fleet?
If you're ready to learn more about the DVSA Earned Recognition scheme, let us know and one of our Sales Development Representatives will be in touch!
Click here to get started