Chevin Customer Conference
The ultimate training and networking event for all FleetWave users
 We are expanding the conference to two global locations for 2023!
Chevin Customer Conference 2023 – North America
12th – 14th June 2023
The Westin, Memphis, TN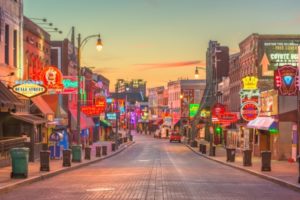 The Westin Memphis is located on Beale Street, one of the most iconic streets in America. It is three blocks of nightclubs, restaurants and shops in the heart of downtown Memphis, and a melting pot of delta blues, jazz, rock 'n' roll, R&B and gospel.
Chevin Customer Conference 2023 – Europe
26th – 28th June 2023
Malmaison, Liverpool, UK
Liverpool, UK, the home town of The Beatles is a unique and very loveable city, with tonnes of history, a lot of soul and a big heart.
Liverpool and Memphis are also sister cities and during the 50 Years of Rock 'n' Roll global celebration in 2004 they cemented this relationship by unveiling plaques stating: 'Liverpool, on the banks of the River Mersey and Memphis on the mighty Mississippi River are bonded by their definitive music heritage'.
Ticket Prices
Customer Conference – North America
Early Bird: $599 per person (ends 01.02.23)
Regular: $699 per person
Customer Conference – Europe
Early Bird: £499 per person (ends 01.02.23)
Regular: £599 per person
Tickets include full access to the two-day conference and agenda, including our opening drinks reception and buffet, breakfast and lunch on both days, an evening dinner and entertainment!
*Prices exclude incidentals, accommodation and travel expenses. All attendees will get special accomodation rates at the host venues. Details on registration. 
Why Attend?
The Chevin Customer Conference 2022 was our most popular to date, with a record number of attendees rating the event 4.75/5 stars overall!
Building on the success of our last event, our exclusive conference will grant all attendees access to a wealth of educational content, personalized training workshops, industry experts, 1-1 tech slots and bespoke break-out sessions.
The event will bring together fleet industry professionals from all across the world, in a networking environment designed to foster the sharing of ideas and best practice, you don't want to miss it!
Check out an overview of the Chevin Conference 2022